Tricky Treats – Dog Treat Dispenser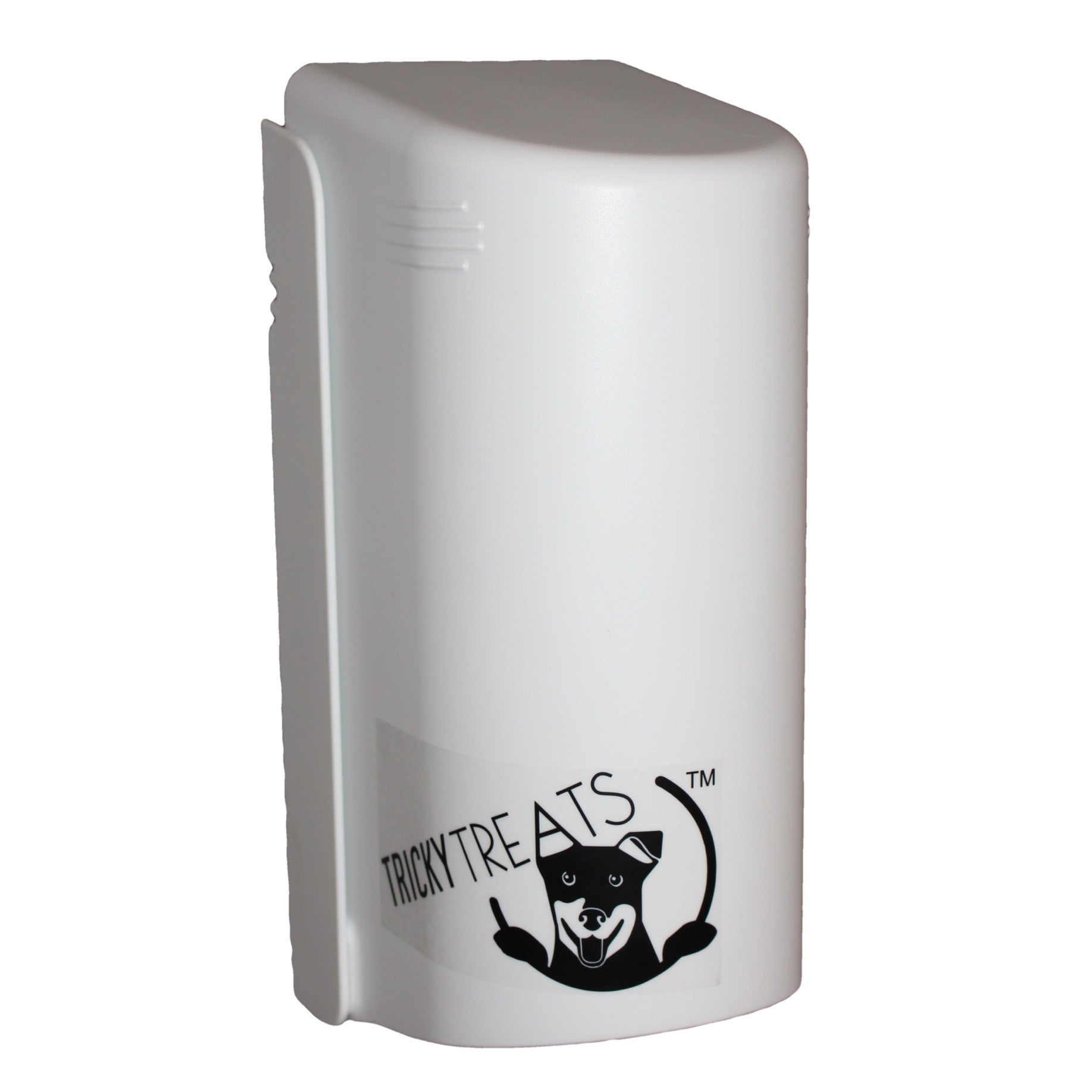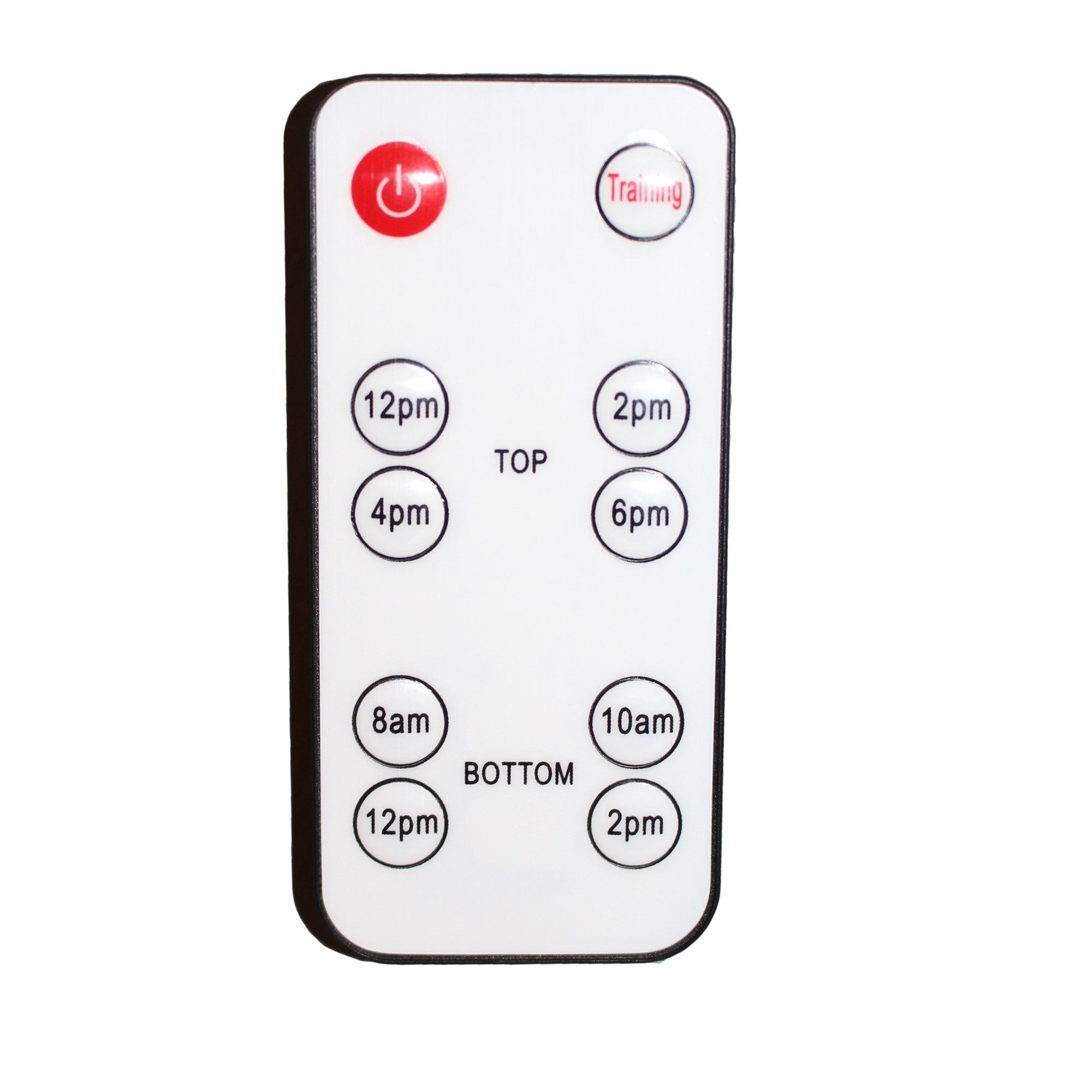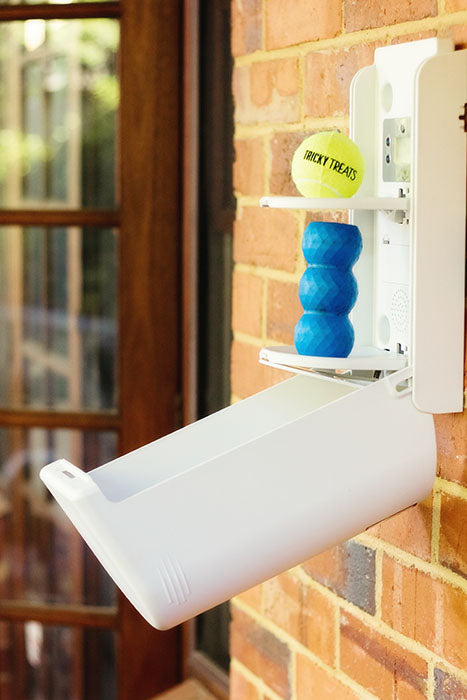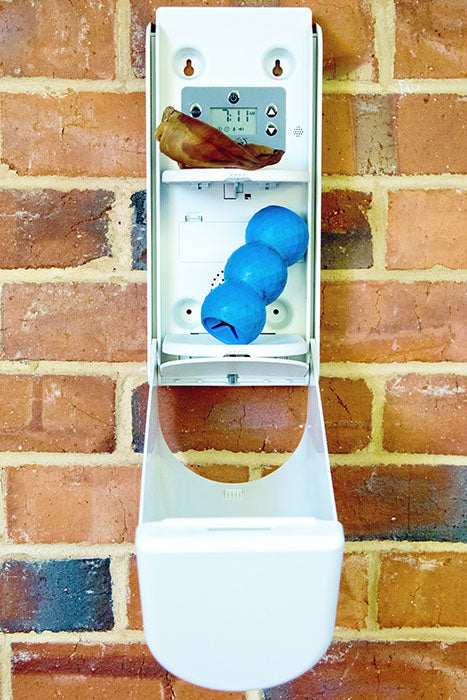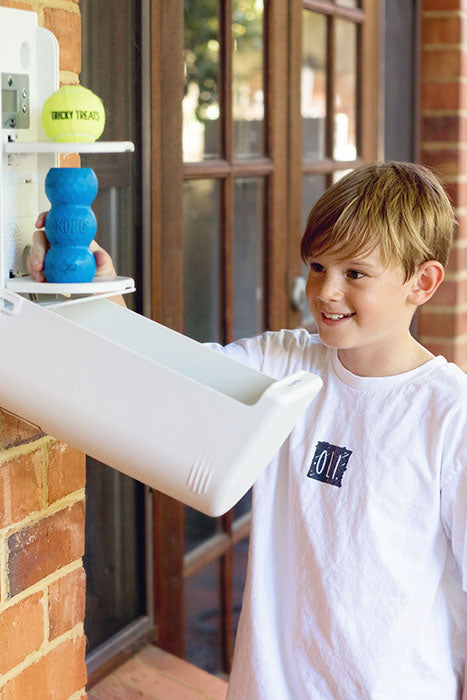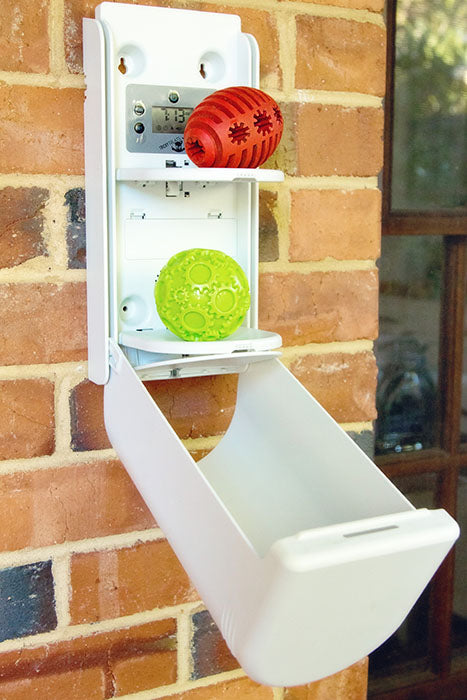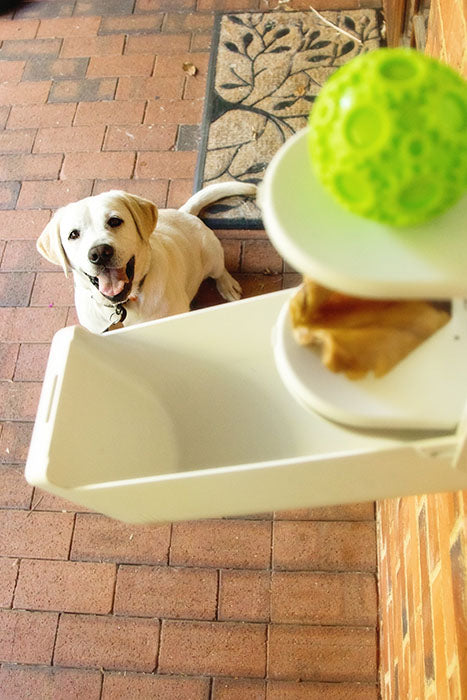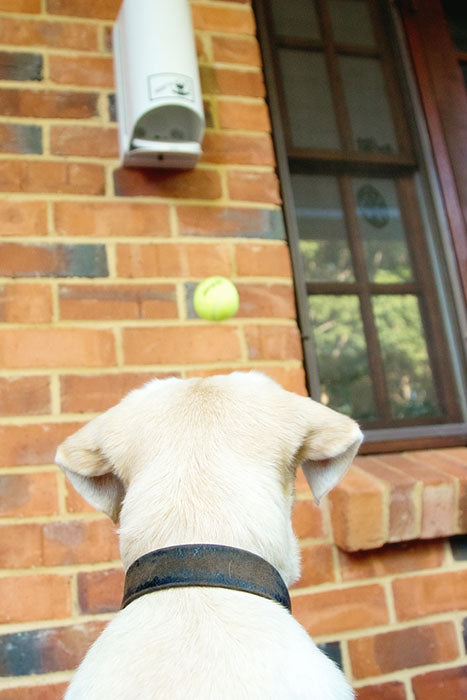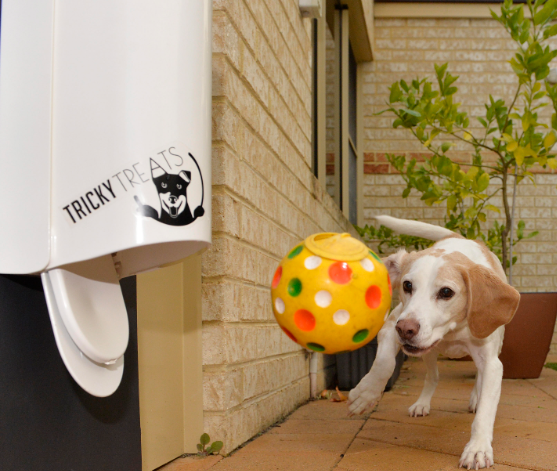 ---
See how it works
Video # 1
Tricky Treats has sold out

🐶
CONTACT US 📧 to receive early notice of our next shipment!
Each Tricky Treats pack comes with an automatic toy and treat dispenser, a voice recorder option and remote control for quick & easy setup.
*30-day money back guarantee*
Your dog will enjoy playful fun with new treats and toys that arrive throughout the day...not just at the start! Feel like a furrtastic paw-parent knowing your dog is positively occupied when you can't be there...no more guilty feelings.
Tricky Treats is not just another dog food dispenser or automatic pet feeder, it's a solution for keeping your dog happy and active when you're not around.
Designed to alert your pooch using the sound of your voice as it drops out a dog treat or dog toy at pre-set times.
There is no better boredom buster or pet entertainment than a toy and treat dispenser for your dog. This is a pawesome mate - for your mate! Buy now and create happiness for your dog today! *Limited supply*
Furry Hugs
Douglas the Beagle